Monday, May 5th, 2008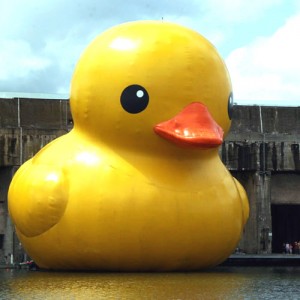 Coincidentally timed perfectly with this fascinating piece on Friendfeed in today's NYT, I've removed the Twitter Updates from my daily blog posts. As I somewhat expected would eventually happen, my spotty update schedule quickly turned this blog from a once open chronicling of my ridiculous ideas, unorthodox approaches and absurd philosophies, into a full-on Twitter Dump. My twits are still visible on the sidebar, as well as on Facebook, Tumblr, and pretty much anywhere else you try to find me online, but for now we're back to normal blog posts for awhile.
In other news, I either just saw Amanda Overmyer or a really tiny version of Amanda Overmyer on the 6 train.