Wednesday, February 28th, 2007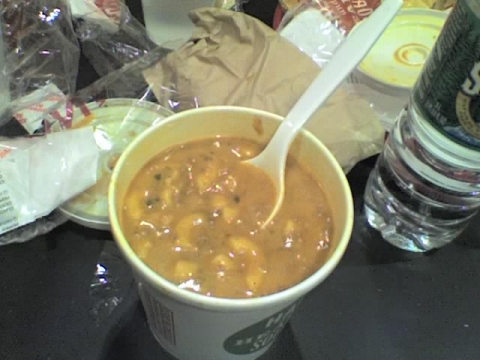 Matt, Sam, Ben, Bob, Bobbo, and I took Lerman to Hale & Hearty today to celebrate both (a) the end of the "Mac and Cheese and Beef Soup" February Monthly Special; and (b) Dave's 25th birthday. The birthday boy was in good spirits and we all enjoyed our disease-inducing pseudo-soup. Who doesn't love an event.
Clear eyes, clogged arteries, can't lose.